When implementing retail protection systems for clothing, one of the biggest challenges can be Clothing Security Tags. After all, the sheer variety of different clothing products on the market makes one-size-fits option all quite difficult. So, make sure that your retail goods are protected from potential theft with a comprehensive solution from Tagmax.
Why do you need comprehensive clothing security tag solution?
Unfortunately, most clothes are extremely easy to steal if they aren't protected by clothing security tags. Whether that involves stuffing them into a bag or even wearing them out of the store, they can quickly and easily be stolen and, thanks to tightly packed shelving and display racks, it can often be difficult to identify when an item has been stolen through CCTV alone.
This means that tag alarm systems are especially valuable, as whilst occasional incidents such as failure to detach security tags can cause false alarms, many of the pedestal systems available at Tagmax have a minimal false alarm and a high pick rate. The tagging pedestals are visible to anyone who enters the store, creating a powerful deterrent for any would-be-thieves.
Your security team needs to be supported with the very latest and most effective technology if you hope to prevent loss through effective security solutions. Thanks to the reliable security solutions that we are able to provide, you can deter potential criminals from attempting to steal clothing, or other soft products, from your store. Without one of these solutions, your soft products store will suffer losses due to theft or even other forms of anti-social behaviour, such as product vandalism.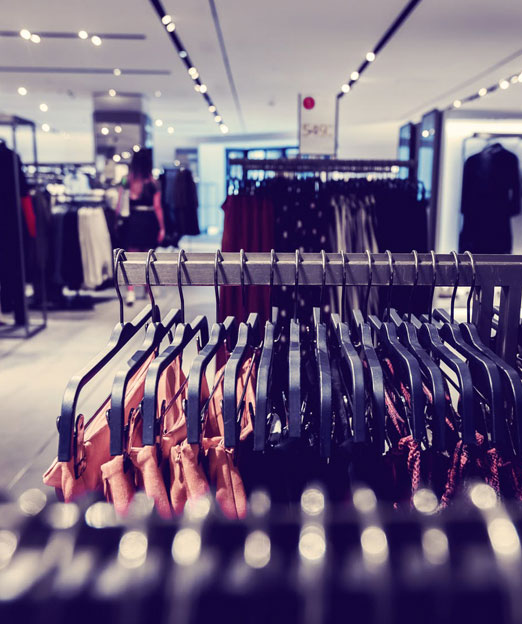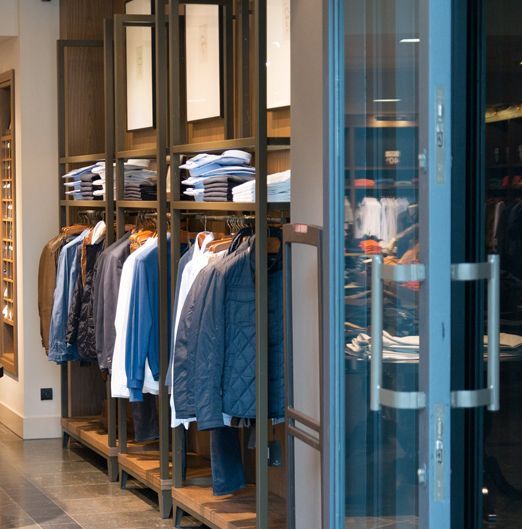 The different security tag available for clothing products
Security tags can be attached to practically any product and both styles can be easily removed by staff at the point of checkout; providing a cheap, reliable, and convenient way of improving your security and preventing theft. This includes soft products such as clothing.
The previously mentioned pedestal systems are very useful options for many businesses, however some retail establishments would prefer a more discrete solution, such as a floor mat system which provides discrete under-floor retail security. It's also important to note that under-floor security can be used alongside other discrete security solutions; including discrete adhesive security tags, which can easily be removed by staff at a checkout.
Thanks to security tags such as the XpondrTM 66Khz and the AM - 58Khz, you can now ensure that your clothing products are effectively protected from would-be-thieves. These clothing security tags and systems are essential for any kind of fashion retail outlet.

Why should you choose Tagmax for your clothing security needs?
Tagmax are one of the UK's leading providers of retail security. We are extremely proud to say that our security tag solutions are invaluable to some of the UK's leading businesses and retailers. Simply put, without our bespoke retail security, there is no doubt that these retailers would be extremely vulnerable to theft and anti-social behaviour across the country.

We strive to source the latest design and most innovative products manufactured from around the world. Whilst we understand that the cheapest product isn't always the best option, our goal is to offer the best value for money solutions in our industry. Our team of experts are here to help you find the retail security that is best suited to your needs. So don't be intimidated regarding the diverse variety of security tags available, our professional team is available to answer any questions you may have.
Interested? Give our team a call and make an enquiry
As one of the UK's leading providers of retail security. There are a variety of retail security tag solutions available to choose from. So if you would like some advice or have any questions about your security solution, our professional team is available to answer any questions you may have.All our activities, including the management of projects, Security Tags, Security Panels and CCTV Installation, staff training and field service,are carried out by our company employees. This ensures the highest quality standards are met.

If you'd like to improve your retail security, get in touch with the professional team at Tagmax today and we will work with you to create unbeatable security solutions for your unique retail outlets. For more information, contact our team today on 0800 044 3160 or 07770 870 875.