Here at Tagmax, we are proud to offer high-quality footfall counters to ensure that you're able to understand the precise number of people that enter your building (or certain areas within it). By having accurate information, you'll be able to implement the right changes to make your operations more accessible, organised, safe and not to mention – potentially increasing conversion rates too.
Count it footfall counters
Our experts highly-recommend the COUNT IT People Counter – this bi-directional footfall counter makes use of a laser beam to accurately count the number of people that enter certain areas of a building. Consisting of a transmitter and receiver, when the transmitted beam is interrupted (by a person), the receiver detects this and will instantly increase the count value on the device's display.
The best thing about this system is that users can customise which count direction is displayed – and because of the device's innovative use of electronics, the counter can run for approximately 2 years on a set of batteries without compromising the counting distance.
The benefits of using the COUNT IT People Counter, include:
Easy setup and operation.
Battery operated – no need for wiring.
2 years of battery life.
Sturdy ABS (Acrylonitrile Butadiene Styrene) construction.
1-year warranty.
Download brochure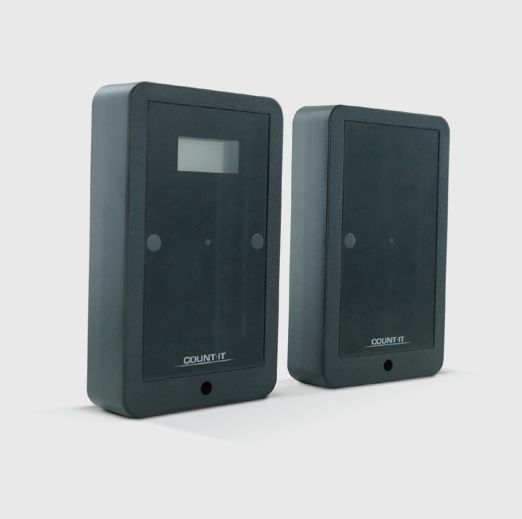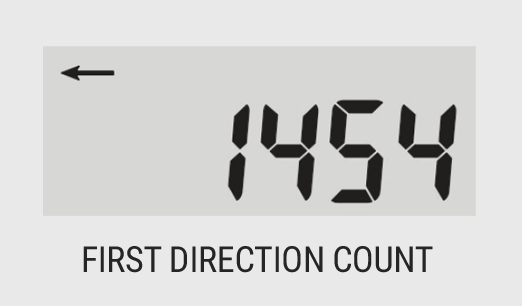 The use of footfall counters in retail environments
WHAT EXACTLY IS 'PEOPLE COUNTING'?
People counting is a method that ascertains how many visitors enter through a particular area, presenting store owners with accurate data to make positive operational changes. With the fast-paced nature of retailing, people counting is best achieved with the use of electronic devices – footfall counters. The technology used can vary from store to store – some use simple solutions, like lasers and sensors, or are hooked up to existing cameras or video analytic software.
The benefits of footfall counters
There is a myriad of reasons why retailers use people counting devices to keep track of people – the main one obviously being to keep track of the number of people who enter certain areas of the store. Footfall is the key performance indicator of any store display or advertising campaign – store owners can understand how effective they are; whether they should keep them running, stop them or how to improve their efficacy.
A footfall counter can help to improve customer service too. By understanding how many people use certain areas of the store, operators can assign the right number of staff to them to ensure customers can have easy access to assistance. Having great customer service can not only provide help where needed, it's a key component of closing sales as well as helping to keep free-flowing movement throughout the store.
Speaking of sales – the conversion rates of individual products can be better understood by using footfall counters too. When a decline in sales is measured over time, the simple tracking of people who enter the store and its areas and buy something, can be measured against those who don't. These numbers will help to form ideas of what the problem is.
If you're interested in learning more about people counting, why not consider getting in touch with our expert retail security team today? With many years of experience in assisting all manner of retailers and public building owners with security and analytics software, you can feel rest assured that we are able to work with you to find the right